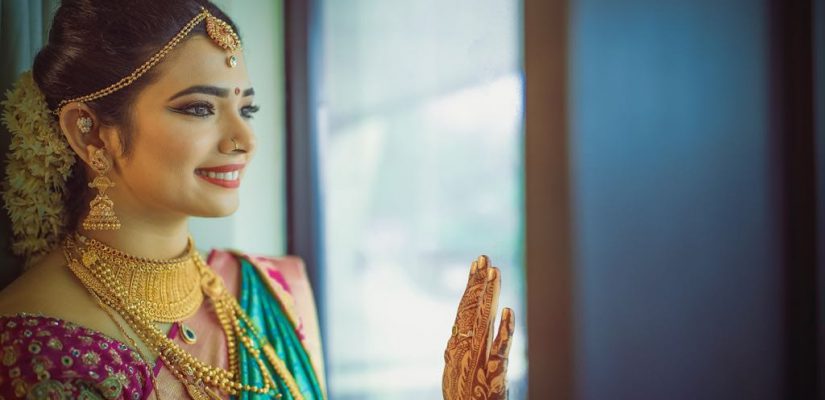 Latest south Indian wedding makeup & hairstyles-2019
Weddings! Weddings! Weddings!
South Indian brides that I dressed up.
Wedding looks for you. What will you choose.
For the gorgeous bride Ria (my darling)
A lovely textered front hair with temporary highlights.
To adorn her contemporary jewellery.  The golden kanjeevaram saree . The mangalorian braid . A winged liner is a must. Red lips. A look to be remembered.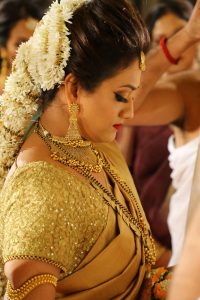 The royal bride Grishma. A pleasure dressing her up.
All dressed up in temple jewellery.  A karmarpatta to adorn her waist.  A beautiful double winged liner to add grace.
Heavily embroidered blouses are in fashion.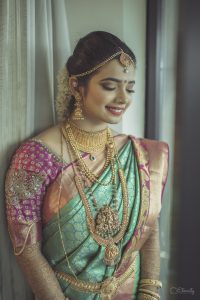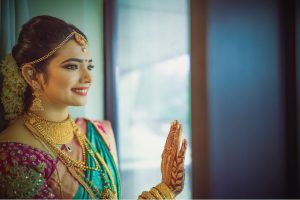 The malyali bride  Rashmi calm and gentle. Completely trusted me to deliver the look.
For those who like it simple.
Minimal gold jewellery.  Natural makeup . Soft eye makeup.  There is beauty in simplicity.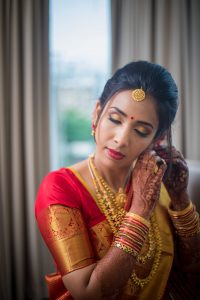 The Tamilian bride sweet Nikita .  It was fun experimenting different looks on her.
The famous mathapatti on her head. In a nine yard saree.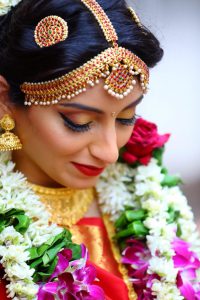 The stunning bride Sunderi.  The girl who enjoys dressing up. One of my favourites. The south indian wedding makeup!
It's all about the eyes.  Strong kajal, eyeliner and lashes.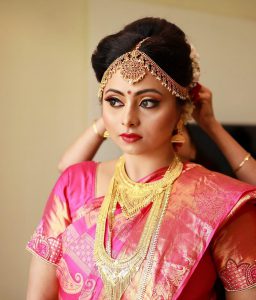 Different moods
Of  the Cute bride Trupti
Shy and naughty.  In her vibrant orange kanjeevaram  saree.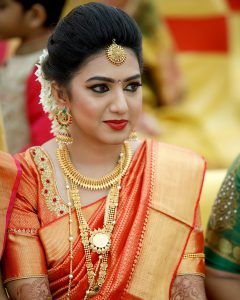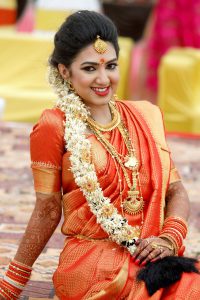 Southindian wedding hairstyles are the braids royal and majestic.
Fun with braids.