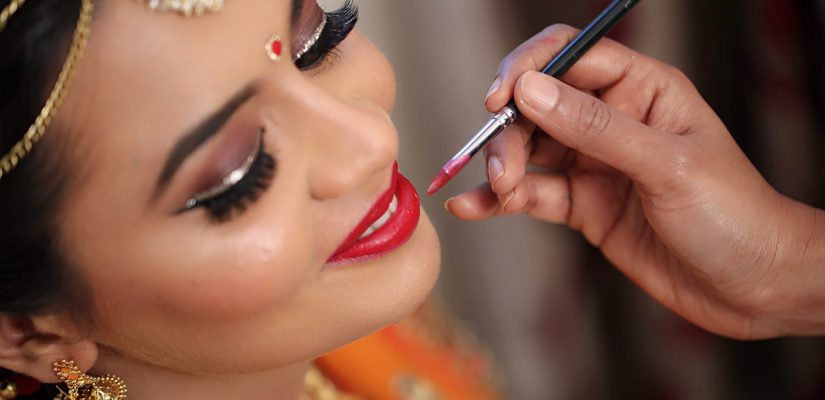 Wedding Day Makeup Tips
Most of the brides who approach me are always looking for a natural makeup look.
They are the ones who don't normally wear too much makeup. So these brides want to look their best version without looking over done on their wedding day.
So here's a beautiful glowing wedding makeup to make you look your natural best.
In seven super easy steps you can totally create this bridal makeup look.
I can't stress enough about how important a skin care regime is. So do find time to moisture and apply hydrating face packs. Lip balm for dry lips. Drink enough water and rest your eyes.
Whether or not you decide to hire a makeup artist on your wedding day, it's always important to test out different beauty looks. Google for reference pictures and save what you like. Match it with your outfit.
Start with a primer if you have dry skin.
For those who have dark circles apply a little concealer under your eyes.
Apply your liquid foundation. You can Mix any highlighter of your choice in it for an extra glow. Don't forget to apply to your neck and ears . Use a brush for even application.
Set your foundation with your compact powder.
Brows are important. Keep them in shape and use an eyebrow pencil to define them.
Put a single wash of colour on your lids. Use a eyeliner pen for your lid as it's easier to apply. I understand if you are nervous on that day. So ask that one friend of yours who is good with liners to do it for you..
In the waterline use a dark brown kajal for a change as it will soften your look. Coat lashes with mascara. False lashes look awesome
Highlight the brow bone and high point of your cheeks for the extra glow . Blush for a pop of colour on your cheeks go for soft peaches.
For those wanting to go light. Apply a lipstain or put on your dark lipstick and blot it on a tissue. It will make it last and give a sheer look.
Last step but the most important. Set your makeup with a makeup setting spray. To make it last and keep you fresh looking.
Look feminine and fresh faced. Try these wedding makeup tips.
Now you just need to work on your hairstyle.
Still worried. You can do a self makeup class. It's worth it as you will always have occasions to dress up. Once your basics are clear. Makeup will be so much easier.