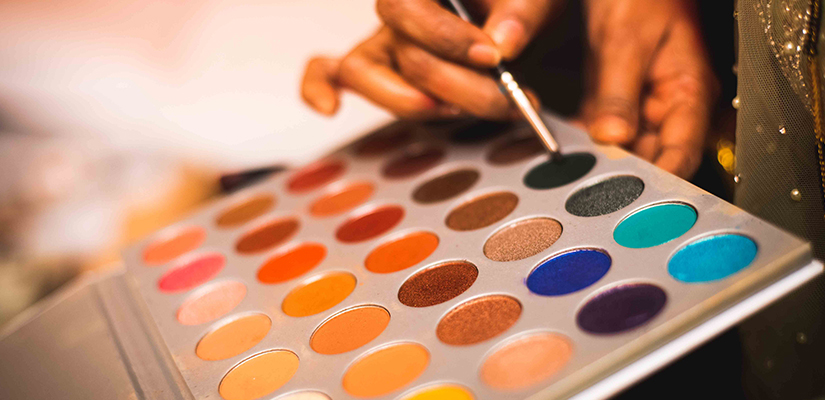 Why bridal makeup is different then makeup for other events? Especially Indian bridal makeup
Why Bridal makeup is different than makeup for other events ? Especially Indian bridal makeup
While your regular makeup makes you look good normally. Wedding makeup is a completely different scenario. The skill is in putting layers of makeup without it looking cakey.
As all eyes are on the bride. Her makeup needs to be flawless.
It needs to be waterproof so it remains fresh for hours without touchup.
Has to be perfect for photography.
Indian brides either want to look natural or want a complete transformation.
Either way, it's going to take time to create that perfection and she is going to look different than what she normally does.
On your wedding day. With your traditional bridal makeup look like a timeless beauty.
I would say don't experiment. As it's an important look. You are going to look grand with all the jewellery and the traditional wedding outfit. Full coverage makeup.The iconic red lips.
For the other pre or post-wedding ceremonies do as you please. Pick up any bridal makeup style. Decide if you want to look cute or glamorous. Eye makeup can enhance your whole look. Try out different kinds of false lashes.
When I work on you as a bride I take care of the following
Bridal makeup should reflect your personality, complement your outfit and most importantly, stay put through the entire ceremony and the photographs.
Good and genuine makeup products for great results.
Techniques of Summertime bridal makeup style and winter time bridal makeup styles for best results.
Makeup products that suit your skin type.
My latest favourite is the airbrush makeup.
.
Products* Makeupforever hd, Giorgio Armani, Charlotte Tillbury, urban decay, Morphe , Mac, Smashbox, Ofra, Lancome , Nars , Anastasia Beverley hills, Temptu airbrush and much more.